What to Do When Your Basement Floods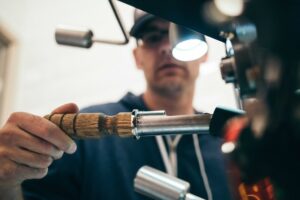 Unexpected issues arise in most properties. As a result, no owner is a stranger to weird rumbling noises, minor leaks, and things breaking over time. However, wading through a soaking carpet, floating objects, wet files ad books, and soggy old furniture in your basement can leave you paralyzed, not knowing what to do.
Whether you're dealing with seasonal downpours in Brooklyn, sewage backups, or burst pipes, here's what to do when your basement floods to minimize the safety and financial risk caused by the water damage.
Types of Basement Flooding
1.    Overland Flooding
Brooklyn gets nearly 112 days a year of downpours, hail, snow, or sleet, making overland flooding the most common cause of a flooded basement. Flood water can slip in through doors, torrential slopes, or holes in the foundation.
2.    Drainage Failure
Unfortunately, drainage systems don't last forever and can fail over time, resulting in the following issues:
§  Seepage
Seepage is caused by cracks and small holes found in older residential or commercial properties. These gaps can provide openings that water can use to find its way into your basement.
§  Sump Pump Failure
Sump pumps are commonly found in homes with a basement. They're used to drain excess water out of the foundation, but they can malfunction due to poor maintenance and cause water to spill out and flood the basement.
§  Pipe Bursts
Pipes carrying excess water in the ground and away from your property can burst over time due to deterioration, causing the drainage to slow or stop altogether.
3.    Sewage Backup
During the rainy season, sewers can become flooded and send water into your home. Since the basement is the lowest part of the house, it accumulates most wastewater.
7 Things to Do When Your Basement Floods
Even though basement floodings are a fairly common occurrence, most first-time victims have no idea what actions to take when it happens. So, if you have a basement and are lucky enough not to have experienced water damage yet, here are steps you should take in case your luck changes:
1.    Cut the Power and Water Supply
Before you go down to the basement to assess the damage, make sure you cut off the power to ensure you don't get electrocuted. Call your power company or an electrician to disconnect the service if the power panel is in the basement. In case of burst pipes or drainage failure, you should cut off the water supply from the mainline.
2.    Call a Home Restoration Service in Brooklyn
Call a reputable restoration company in Brooklyn to assess and control the damage. These professionals will make a comprehensive report which you can use as evidence when filing a claim with your insurance company.
3.    Call Your Insurance Company
Many insurance owners cover this type of extensive water damage. Using the evidence (pictures and footage) provided by the restoration team, you can increase your chances of getting the compensation you deserve for your damages.
4.    Remove the Water
The next step is to remove the standing water. You can use a wet vacuum, pump, or even a bucket if you don't have either. If the damage is minimal, you can use towels to soak up the water. If a sewage backup happens, you need to wear protective equipment since you'll be exposed to biohazards that can cause severe health issues.
5.    Dry the Basement
The next and most important step in preventing further water damage, such as mold infestation, is to dry out the basement using fans to move air around. The restoration professionals you hire should have industry-grade dehumidifiers that can speed up the process if the damage is extremely extensive.
6.    Scrubbing and Cleaning
Once your basement is dry, you need to disinfect and clean with the proper cleaning solutions to ensure it returns to its original condition. You can leave this step to the professionals since they'll choose the right chemicals according to your floor and damage type during the scrubbing process.
7.    Remove Damaged Items and Clean Salvageable Ones
If the damage is severe, you might have to discard some valuable possessions, especially those made of wood, paper, or cardboard. You can salvage appliances, plastics, carpets, and many types of wooden furniture after drying, cleaning, and separating them from other items.
Expert Water Damage Repair Services – 911 Restoration of Brooklyn
Now that you know what to do when your basement floods, you can take the required steps to minimize the water damages and save yourself from escalated repair costs. Dealing with a flooded basement can be an overwhelming experience, but if you know what you're doing, you can act quickly with minimal guesswork.
At 911 Restoration of Brooklyn, we aim to create a safe and healthy environment for property owners by eliminating all real estate hazards that may present themselves following basement flooding. Our team will thoroughly assess your basement and property for cracks in the foundation, clogged gutters, sewage backup, and burst pipes. Rest assured, we have the expertise, experience, and equipment to return your basement to its original condition cost-effectively.
Feel free to call us for more information regarding our water damage repair services.