Mold Removal Brooklyn
911 Restoration Brooklyn and the mold removal pros are standing by 24/7, ready and waiting to get to work ridding your home of mold and fungus right away.
Water damage can cause a lot of trouble for a home, especially if it involves flooding. When water is involved it is necessary to extract the moisture immediately in order to prevent structural damage, protect possessions and guard against a mold infestation.
When water sits on hardwood, walls, or carpet, there is a greater risk of fungus growth. This is why our mold removal Brooklyn team is on the job, making the effort to clean your home as quickly as possible.
We offer a free visual mold inspection where we quickly identify your infestation level and decide what the most effective restoration techniques are to remediate the situation.
Since it is possible for mold to cause health issues, such as allergy-like symptoms, it is important that you hire our mold removal Brooklyn professionals to take charge of the situation.
We use special equipment to keep ourselves safe from mold inhalation, allowing us to spend more time on each job
Water Damage Can Lead to Mold
Since stagnant flood water causes mold to grow, you need to call our mold removal Brooklyn experts to extract the moisture from all surfaces of the home before your home is returned to you in a healthy state.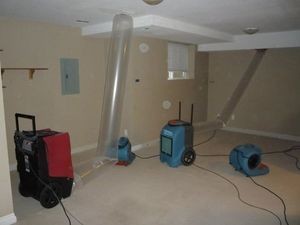 We will also take care of the leaks and plumbing issues that caused the mold to grow in the first place.
We have over 35 years of experience in mold remediation services and use the most advanced water extraction and drying technology in the industry.
This helps us ensure that we get rid of any excess moisture that might cause mold spores to turn into fungus.
Call us today if you are living with mold. Our mold removal Brooklyn team understands the issues that mold causes, and they work hard to protect your home from an infestation.
The sooner you get a hold of the mold removal Brooklyn technicians, the better off your home will be.
We are licensed, bonded and insured for your protection. When you work with us, you know that we will have your back until the job is done.
We are the Most Experienced Mold Removal Company in Brooklyn
With over three decades in the business, we know exactly what we are doing on every type of disaster remediation job.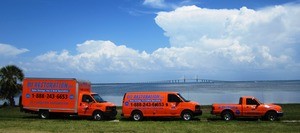 We value professionalism, which shows in our prompt and expertly executed service.
The mold removal agents want every customer to feel like they are our number one priority, and with our affordable prices, the entire community can depend on us when they need help with mold removal.
Mold removal is a job that should only be handled by our IICRC certified mold removal Brooklyn crew, since it requires that all spores be cleaned up in order to prevent a reemergence of the fungus.
We want to be there for you, so we can clean, sanitize and beautify your home, leaving it even more beautiful than it was to begin with. Let the mold removal Brooklyn operatives give you a fresh start.