Sewage Backup Brooklyn
When your home has been struck with a sewage backup it is important to have the sewage backup Brooklyn professionals on call to clean up the mess. 911 Restoration Brooklyn has all the state-of-the-art resources necessary to efficiently clean up the hazardous material.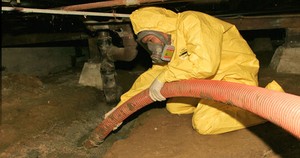 We use the latest drying technology and wear full hazmat gear during the water and sewage removal. Having our techs manage all aspects of the sewage backup will keep you safe from being at risk of any health risks caused by raw sewage.
The sewage backup Brooklyn pros have over 35 years of experience in the field, making us more than competent to handle the cleanup. We are licensed, insured, and bonded to remediate everything from a toilet overflow to a pipe burst.
Brooklyn is surrounded by a lot of water, making the city's municipal water line prone to flooding during storms. When this happens you may get returning water in your home from plumbing leaks, a toilet overflow or ruptured hoses.
Call the IICRC certified sewage backup Brooklyn crew when you experience any plumbing problems and we will provide you with the proper water damage restoration services and sanitation procedures to recover your home after a sewage backup.
We Are Always Available to Start Your Sewage Cleanup
Call our sewage backup Brooklyn experts when your home suffers from a sewage emergency. We guarantee that we will respond within 45 minutes. Our sewage backup Brooklyn pros are standing by 24/7/365, fully prepared to get started working on restoring your home.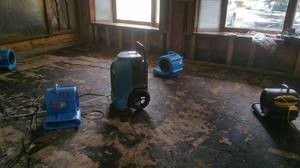 We know how damaging a toilet overflow or washer burst can be, so our sewage backup Brooklyn technicians make sure to provide fast disaster restoration services at an affordable price. When you find leaks in your home, follow these steps:
Call 911 Restoration
Leave the building
Turn off your water line
Contact your insurance company
Calling 911 Restoration Brooklyn should be the first step because it is important that the sewage cleanup starts as soon as possible. While waiting for assistance, it is helpful to turn off your water line in order to stop the flow of water into the property. This will minimize the damage.
Our Sewage Cleanup Staff Will Help You Every Step of the Way
Our sewage backup Brooklyn staff will help you get the most from your homeowner's insurance to cover the costs of sewage backup.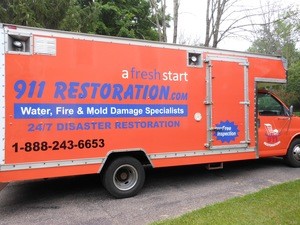 It is important to contact your insurance company within 24 hours of the damage to increase your chances of getting the best coverage.
Most homeowner's insurance covers sewage backup services, but it is important to consult your individual policy to be certain.
The sewage backup Brooklyn service agents are happy to work with all major insurance companies, and will do everything they can to get you the best coverage possible.
Even the most prepared homeowners are still at risk of unexpected accidents, which is why insurance is so important. In the winter, it is common for frozen pipes to bursts, rain to flood sewers and sewage to overflow into the home. This is why, on top of taking insurance, we always offer affordable service to all of our customers.
Our sewage backup Brooklyn agents always put the customer first. We take the stress out of the situation by taking care of every step of the remediation process, from the financial aspect to the sewage cleanup.
Whether your building suffers from a toilet overflow, a pipe burst, or any other plumbing problems, our sewage backup Brooklyn operation will be there to give you a fresh start.