Fire Damage Restoration in Borough Park
Black smoke, odorous gunk, stained surfaces, and dusty ashes dangerous to inhale are all effects of fire damage.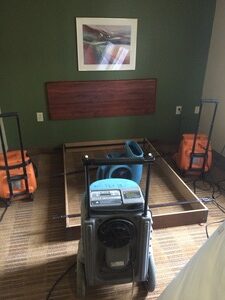 It only takes one small careless mistake for your Brooklyn estate to come crashing down into ashes. It's one of the worst fears any property owner wants to imagine seeing. After all the years of hard work you've invested in your property, fire damage is not one to mess with.
And because flames don't wait to ruin everything in sight, time doesn't wait when it comes to fire damage. That's why the team at 911 Restoration of Brooklyn is on standby to tackle any fire-related cleanup. In fact, we'll be there within 45 minutes after your call.
How do we do it?
We provide service for fire damage restoration in Brooklyn and all neighborhoods Borough Park, Crown Heights, and Brownsville. So we're only within reach for your fire damage cleanup needs.
While stubborn smoke stains and black walls are unforgiving, we believe in second chances. It's a part of our Fresh Start promise to deliver a new home you deserve.
Certified Experts to Tackle Fire Cleanup in Crown Heights
Experiencing a fire on your property can be one of the scariest and depressing moments of anyone's life. And they happen when you least expect them to. At 911 Restoration of Brooklyn, we believe no disaster is worthy enough to get in the way.
You may feel overwhelmed with the aftermath of fire damage. Not knowing how to clean stubborn stains and black smoke. And using commercial cleaning chemicals may only make your problem worse. That's why we advise fire damage professionals for your fire restoration needs to use the right protocols.
Our fire damage experts are IICRC-certified and use heavy-duty chemicals that easily rid fire damage stains. They are trained to the highest standards and practices qualified to make your property brand new again. This ensures you'll get nothing but a seamless experience you never thought was possible.
So don't let black bunk and odorous smoke get in the way of your life. Leave it to the pros at 911 Restoration of Brooklyn.
Call us at (718) 215-9475 and please allow us to offer you a free visual inspection. We provide you service for smoke damage restoration in Brooklyn.
When our fire experts arrive at the scene of fire damage, they'll ensure your safety first before continuing on. They'll also be looking for other vulnerabilities such as burst pipes or water leaks which are common from fires. Once safe, they'll perform a thorough inspection to assess the problem at stake. They'll go over every square inch in detail and will present to you their findings.
You'll receive nothing but the best and most practical solution to have your property fixed promptly.
If you choose to move forward with the fire damage restoration process, they'll begin to pack your belongings. The most advanced drying and dehumidifying technology will be used to ensure all wet spots are gone. And they also have the most advanced cleaning chemicals and tools for those stains you thought were permanent.
Know that a clean property free of fire restoration brooklyn is within reach with a Fresh Start. Call us at (718) 215-9475 and learn how we can help. We provide you service for fire restoration in Brooklyn.

The Fire Restoration Company in Brownsville With a Fresh Start
While experiencing fire damage may seem overwhelming and stressful, it doesn't have to be. We strive for each customer we work with to have a worry-free experience.
So leave dealing with insurance for us to take care of. We mean it. Say goodbye to those long wait times on the phone and unfair verdicts. In fact, we'll bill and deal with your insurance company so you don't have to.
It's all a part of our Fresh Start promise.
Help anytime you need us 24/7/365 days a year in the Brooklyn area

A 45-minute guarantee of arrival after any call

IICRC-certified professionals who deliver you the best fire damage restoration

A shoulder to lean on in these tough times

Friendly, timely, reliable, and quality service second to none
All property owners in Brooklyn including  Borough Park, Crown Heights, and Brownsville are deserving of a Fresh Start.
We not only care about the properties we restore but also the people who live inside of them.
Call us at (718) 215-9475 and learn how we can help. We provide you service for fire remediation in Brooklyn.