Water Damage Restoration for Utility Providers After Storms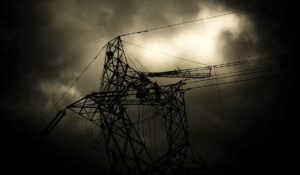 A flooded house or building introduces many risks to the structure itself as well as the residents inside. It is a costly venture for the occupants of that house or building as well as the infrastructure as a whole. Water damage restoration for the commercial sector has the potential to be much costlier than residential restoration.
Usually, utility lines are protected against floods and short circuits via the transformers. However, in some cases, the short circuit may be before transformers as well. Floods bring a large amount of debris as well, which may damage the utility infrastructure.
More severe storms can bring down even the most robust systems, including electrical poles, bus bars, arrestors, and more. The risk of water damage to commercial and utility equipment isn't just limited to storms, though, but extends year-round.
From heavy rainfall to snow, wind, or excessive heat, several elements can come together to create 'the perfect storm' for utility providers, giving rise to costly repair needs. Utility providers must know what to do what not to do to keep their investment safe.
Here are our commercial water damage restoration techniques for utility providers to mitigate damage after storms.
Water Damage Restoration for Utility Providers
Reaching Out
The thing about electrical utility lines is that water damage is rather loud, especially one by storms, except, of course, a rotting electrical pole, which you can identify with regular inspections only. The moment you find your equipment has gotten water-damaged, you call your insurance provider immediately and inform them of what has happened.
Do not wait for the storm to pass to call your insurance provider.
However, you should wait for the water to be removed before you send technicians in, especially for electrical utility line damage.
Check what is covered and ask them for the go-ahead on restoration work. Once informed, call a water damage restoration company immediately. Make sure the company you choose to go with offers commercial restoration services as well.
Assess the Damage on Your Part
Assess the damaged area for the extent of the damage. You can give us a call while assessing or use your own metrics to perform a detailed analysis of the damage. When assessing water damage and restoration estimates, you need to consider the possibility of mold and fire damage as well, especially electrical companies.
Another important consideration to make when assessing the damage is containment, i.e., making sure the damage doesn't spread.
So, start with the seal of your building, especially where there are combustible materials. Even during water damage restoration, there is a risk of fire. If the combustible objects/room has been flooded, evacuate the staff immediately.
The seal includes:
Windows
Ceiling
Pillars
Staircases
Foundations
Tarp(s) on equipment, and more.
Protecting Against Further Damage
Usually, water damage restoration companies will arrive after emergency services. However, by calling restoration companies right after your insurance adjusters, you can mitigate any further damage to your property.
For example, if you call 911 Restoration in Brooklyn during a severe storm because of a fallen electrical pole, we'll help you assess the damage that has happened as well as any potential for further damage. By asking specific questions, such as inquiring about pooling, any exposed wirings, and excessive pressure on walls, we help you identify if your infrastructure is at risk of further damage.
We can help mitigate the damage even during the storm by telling you how you can release the pressure and send over an expert. As a professional company with over 30 years of experience, we have found that utility companies have professionals at hand as well, who we can instruct over the phone and teach how to mitigate water damage, mold, or even fire damage!
Extraction and Repair
Once the storm is over, the first order of business should be extraction; this is where 911 Restoration comes in. For water damage, we bring in water pumps, drying mats, and large fans over immediately to extract the water from your premises and more importantly, dry your equipment as soon as possible. By being quick, we are also able to eliminate the possibility of mold.
After fire damage, you need to ensure that soot and smoke residue are removed immediately.
Once all the water and residue are removed, we ventilate the space using an air scrubber to get rid of smoke and mold spores. The goal is to bring moisture levels down to 15% or lower, eliminating the risk of water damage to your structure or equipment effectively.
Cleaning and Rebuilding
Finally, once everything has been dried and repaired, it is time to disinfect and sanitize your place. The goal is to get into every nook and cranny to eliminate all pathogens and spores. To maintain the right level of humidity, it is best to keep using HVAC systems in the site and encourage ventilation.
This is followed up by and remaining repair work, including getting the final settlement from your insurance provider.
911 Restoration in Brooklyn has helped many utility providers with their water damage restoration ventures over the years, helping utility companies resume operations quickly and with minimal loss. We are available seven days a week and 365 days a year to help you resume operations come what may. Give us a call and see how we can help!