Water Damage Restoration in Brooklyn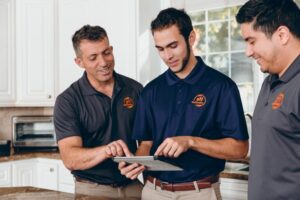 If you're a property owner experiencing a water damage emergency in Brooklyn, we know how stressed you're feeling. Your property is your livelihood, and whether you're facing basement flooding or a burst pipe, your future is at risk if you don't receive the proper water damage restoration services as soon as possible. Fortunately, you have the 911 Restoration of Brooklyn team in your corner.
We provide full-service water damage restoration in Brooklyn, Borough Park, Williamsburg, and the surrounding areas 24/7/365 with a guaranteed arrival time of 45 minutes or less. Our water damage repair staff goes above and beyond basic water removal to give you the Fresh Start you deserve. They do it all from structural drying to mold removal and leak detection. They even repair all damaged structures and surfaces!
911 Resotration of Brooklyn is licensed, insured, bonded, and backed by the respected name of a nationwide company. We are a locally owned and operated business who sees you as a valuable member in our community, not just another invoice. We prioritize your health and safety in all that we do, and our water damage restoration team treats your property as if it were their own. 
Our IICRC certified staff is rigorously trained in water restoration so that you can have peace of mind knowing that you're in the best hands possible. When you work with our water damage restoration staff, you can always expect compassion, transparency, and honest communication. We're dedicated to keeping costs low while leaving you with a home or business that's safe and clean. Above all, our mission is to give you a true Fresh Start.
To earn your trust, we offer a free visual inspection (for property owners only) to clarify exactly what it will take to put you on the path to recovery. From there, you sit down with an expert on staff for a free insurance consultation. This is when we review your policy to find out which services your provider covers and which costs will fall to you. We even help with the insurance paperwork so you have one less headache to deal with. 
Regardless of how you experienced your water damage emergency, a water incident can feel like a nightmare. The silver lining is that you aren't in this alone. Call 911 Restoration of Brooklyn for water damage restoration services now.
24-Hour Emergency Flood Cleanup in Brooklyn
When you're faced with a flooded basement or sewage backup, you need water damage restoration as soon as possible. Don't waste time with water removal companies that don't understand the urgency of your water damage emergency.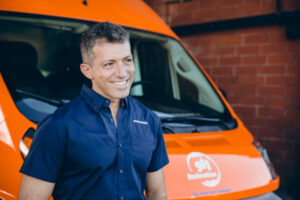 At 911 Restoration of Brooklyn, we understand that the longer moisture lingers on your property, the more you have to worry about costly damage to your home or business and your health. That's exactly why we promise a 45-minute arrival time 24/7/365. When our flood cleanup crew begins the water removal process, their first priority is to pack out and store any at-risk belongings. This ensures you don't lose any additional items during water remediation.
Our water damage repair crew follows water removal with structural drying and dehumidifying. They bring in our professional blowers to ensure all moisture is eliminated from your property. Why is this step so essential? Because stored moisture can cause serious problems to your home or business and health in the long term. We dry your property to prevent weakness, rotting, warping, and mold development. 
From water restoration, flood cleanup, and mold removal, 911 Restoration of Brooklyn does it all. If you're ready to experience a true Fresh Start, call us for water damage restoration in Brooklyn, Borough Park, Williamsburg, and the surrounding areas.
Our Water Cleanup Service in Brooklyn is Your Path to a Fresh Start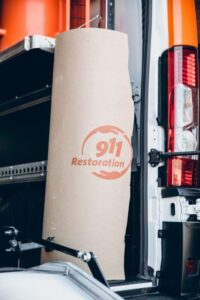 911 Restoration of Brooklyn is committed to fully restoring your property after a water damage emergency, and that goes beyond basic flood cleanup. 
We don't consider your property restored just because water removal is complete. Our water remediation team brings in professional blowers to thoroughly dry your property and then inspections for damages. Even with the quickest response possible, basement flooding, sewage backup, or a burst pipe can cause destruction. 
If our water damage repair team finds any problems, they repair the issues themselves. The beauty of working with 911 Restoration is not having to find and hire a separate contractor for repairs.
Once all repairs have been made, we conduct a mold inspection. Mold can develop in just 24 to 48 hours of initial water damage, so our mold removal experts examine every square inch of the affected area to check for signs of new growth. If an infestation is found, they handle mold remediation themselves.
Don't leave your property in the hands of a water extraction company that doesn't move mountains to help you recover. 
Serving the communities of Borough Park, Brooklyn, Brownsville, Crown Heights, East Flatbush, Flatlands, Marine Park, Sunset Park and surrounding areas.