Water Damage Brooklyn
911 Restoration Brooklyn
When your home sustains water damage, it's vital that you have water damage Brooklyn professionals from 911 Restoration Brooklyn come and take a look at your property.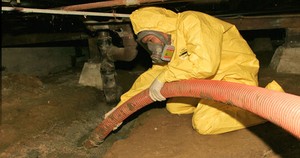 You can expect our team to arrive within 45 minutes of your call to perform a free assessment that will help us determine the source of the leak and provide you with immediate solutions.
Through these inspections, we can determine the most affordable price for you. We will also be working with your insurance company to help you file your claim.
Our licensed, insured, and bonded crews will even check those hard-to-reach areas of your home like crawlspaces, attics, basements, and the space between the walls.
Water damage can occur without warning in the form of a roof leaks, pipe bursts, water-based appliance hose ruptures, flooding, or sewage backups. Water can assault your home's walls, floors, and textiles.
Water Damage Restoration
Water damage can come in a variety of forms ranging from pipe bursts, to local area flooding scenarios, though no matter how the water invades your home, it must be eliminated quickly to prevent increased loss.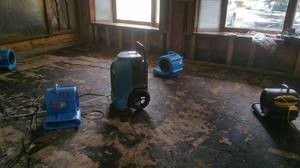 This is why our expert restoration crews are capable of arriving at the scene of your situation within 45 minutes to begin the extraction process and get your home back on track to normal in no time at all.
Our water damage restoration Brooklyn technicians are all highly trained and still make time to always put the customer first in every situation that they encounter.
We pride ourselves on our professionalism and this is why we have become the gold standard in water damage repair and restoration services for the entire Brooklyn area.
We are available 24/7/365 whenever these kinds of emergencies occur and you can expect our water damage restoration Brooklyn technicians with 911 Restoration Brooklyn to provide you with same-day-service that will give your home a fresh start today!
Mold Removal

Among the issues that can occur due to water damage include mold growth. Excess moisture can come from a ceiling leak or pipe burst and this going to need immediate attention from the water damage Brooklyn specialists from 911 Restoration.
Our team of IICRC certified technicians will be providing a free visual inspection to check for signs of mold growth and provide remediation services that will make use of eco-friendly cleaning solutions that will thoroughly cleanse the area of mold and any spores it may have released into your home.
Among the water issues that can cause mold growth within your home include:
Pipe bursts and plumbing leaks
Roof and ceiling leaks
Ruptured hoses and leaking connectors on water-based appliances
Flooded drywalls, crawlspaces, or basement
Fire sprinkler malfunctions
Sewage backups
Bathtub overflows and running sinks
Storm damage
To prevent any further fungal growth within your home, we will be patching up these issues when they occur. Whenever you're faced with a water emergency, our mold removal Brooklyn specialists with 911 Restoration Brooklyn can prevent mold from growing in the first place, so give us a call today!
Sewage Backup Cleanup

Another water damage issue that can affect your home is sewage backups. This issue can occur whenever pressure builds up in the sewer system due to flooding from heavy rainfall.
That pressure can cause sewage water to rise up through a toilet within your home. When this occurs, make sure that you call 911 Restoration so we can sort out that mess in no time.
Our team is trained and equipped to handle these concerns with safety and ease. Our team will be wearing protective hazmat suits that will allow us to work without exposing ourselves to any harmful pathogens in sewage water.
We will be extracting sewage water using our advanced equipment and we will be patching up any damage done to your plumbing.
Once the area has been cleared of water, we'll be using our industrial strength cleaning solutions to make sure that the affected area is thoroughly disinfected without causing damage to your floors, walls, or textiles.
If your home is already amid a category three water invasion, then contact our sewage backup cleanup Brooklyn team with 911 Restoration Brooklyn for immediate assistance today!
Fire and Smoke Damage Restoration

Fires are major disasters that can leave your home a smokey wreck. It can be disheartening to see your home sustain such damage, but with 911 Restoration's fire and smoke damage restoration services, we will make sure that your home gets the fresh start it needs immediately!
Odor removal from your property
Cabinet and furniture restoration
Complete property restoration
Storage services for your undamaged belongings
If your home has recently been through a fire and smoke exposure situation, then don't hesitate to contact our fire and smoke damage Brooklyn specialists with 911 Restoration Brooklyn today!
Disaster Restoration
With our advanced equipment, training, quick response, and year-round availability, you can count on 911 Restoration Brooklyn any time your home is faced with roof leaks, pipe bursts, mold growth, sewage backups, flooding, fire damage, or any other form of disaster.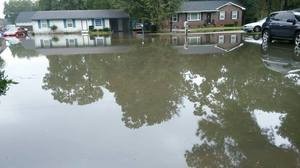 Disaster damage will need comprehensive solutions. And this is why you can expect us to perform:
Ash and smoke removal
Grey and black water extraction
Mold growth removal
Flood extraction
Document restoration
Through our complete restoration services, we can make sure that your home is restored back to pristine condition.
For a fresh start that will make your home look and feel like brand new again, give our disaster restoration Brooklyn team with 911 Restoration a call today!