Water Damage in Brooklyn
Weather Alert: If you are experiencing pipe bursts from the cold weather, call us today for emergency assistance! 
911 Restoration of Brooklyn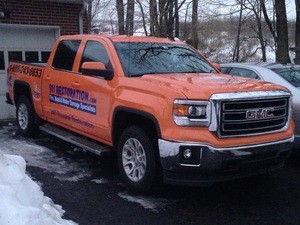 Living in Brooklyn, many water damage emergencies can occur from natural sources, such as sewage damage or water damage. This can lead to water damage on the property, including flooded basements. It's important to call the experts at 911 Restoration of Brooklyn to handle any water damage emergencies.
The water damage experts are available around the clock, and responds to all calls within 45 minutes to serve all of your water damage restoration needs with care. A free visual inspection for property owners only is also provided. Call us at (718) 215-9475 and allow us to offer you a free visual inspection.

There is no need to worry about whether insurance covers your water damage emergency because 911 Restoration of Brooklyn will work with your insurance company. The staff also works with your insurance company to help you file your claim in order to alleviate any of the stress possible.
Water damage emergencies in Brooklyn can occur from a variety of sources, such as burst pipes, and can cause damage to the property such as flooded basements. It's important to call trained technicians for any water remediation, and so that the professionals can handle any kind of water emergency.
The staff is licensed, insured and bonded, so you will be receiving the best water remediation services possible. We go the extra mile to make sure every inch of the property is clean and dry, whether you faced a flooded basement, burst pipe, or mold growth infestation.
Water damage emergencies in Brooklyn can often be caused by frozen pipes or burst pipes leading to flooded basements and more. Don't wait to take care of these water extractions, call the experts at 911 Restoration of Brooklyn today. Your property will be given a Fresh Start in no time.
At 911 Restoration of Brooklyn, we offer a Fresh Start with our comprehensive selection of property damage restoration services, including but not limited to:
Whether you're a Brooklyn homeowner or business owner, 911 Restoration of Brooklyn is your Fresh Start! We'll communicate with you throughout the entire process, help answer questions related to insurance, and restore your property to its pre-damaged condition. One of our IICRC-certified teams is dispatched within 45 minutes of your call! Contact us today, and one of our friendly representatives will assist you in finding the nearest Brooklyn location.
Service area map
O
Water Damage Restoration
Water damages in Brooklyn can occur from a variety of sources, whether it is burst pipes or washer machine overflows. It's important get the water extraction as soon as possible to avoid any further damage to the property.
This is why our expert restoration crews are capable of arriving at the scene of your situation within 45 minutes to begin the extraction process and get your home back on track to normal in no time at all.
The technicians are trained to handle any kind of water damage restoration in Brooklyn. They believe in putting the customer first in any situation, so all of your emotional needs will be taken care of as well.
The workers are trained to handle any kind of water damage cleanup, from flooded basements to sewage backup with professionalism and care, so you will be receiving the best water extraction services possible.
We are available 24/7/365 whenever these kinds of emergencies occur and you can expect our water damage restoration Brooklyn technicians with 911 Restoration Brooklyn to provide you with same-day-service that will give your home a Fresh Start today! Call us at (718) 215-9475 and see how we can help.

Evelyn Choi
"Please note this company does not provide mold removal in Brooklyn, contrary to the information on their website. They only cover New Jersey."
Sanitization Services & Disinfection Solutions
The state of New York currently has the most cases of coronavirus in the U.S. However, that doesn't mean we can't overcome this virus. Through the combined effort of every individual, we can stop the spread of this pandemic and flatten the curve for the city of Brooklyn. Personal hygiene is more important than ever.
Panic and confusion is rampant in the current times we live in. The coronavirus has spread around the world. Cases are growing each day as more and more tests are being conducted. 911 Restoration of Brooklyn wants to do our part in helping our community during this pandemic. We are currently offering professional sanitization services to deep clean your property. We all are doing our part in keeping our workspaces and homes clean.
Frozen Pipes and Flooded Basements in Brooklyn
There are many causes of water damage emergencies in Brooklyn, but natural disasters such as storms can be a huge factor. This can cause excess water on the property, such as flooded basements.
Another major factor of water damage in Brooklyn is sewage backup. This can be caused by pipes bursting or frozen pipes from inclement weather. It's important to take care of these water remediation emergencies as soon as possible and to call on the professionals at 911 Restoration of Brooklyn at (718) 215-9475.
Frozen pipes from cold weather can stop the black water from flowing as it is meant to. This can cause further backup down the line, such as the water refreezing in its tracks. In order to stop the water damage on the property, call our expert technicians today. They will ensure no further water damage will occur, and the property will be cleaned up in a timely manner. Flooded basements in Brooklyn will be taken care of as soon as possible to help minimize further damage.
Mold Removal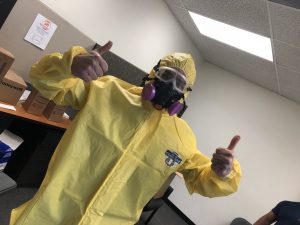 Among the issues that can occur due to water damage include mold growth infestation. Any extra water left on the property from burst pipes can cause further issues down the line, such as black mold growth. The water restoration experts will conduct a mold inspection to avoid any further damage to the property.
Our staff of IICRC-certified technicians will provide a free visual inspection to check for signs of mold growth on the property.
The mold removal technicians uses eco-friendly solutions to remove any spores and deep clean the property before they continue to grow and cause further damage. Mold can not only be hazardous to the structure of the property but to the health of those within it as well.

Among the water issues that can cause mold growth within your home include:
Pipe bursts and plumbing leaks

Roof and ceiling leaks

Ruptured hoses and leaking connectors on water-based appliances

Flooded drywalls, crawlspaces, or basement

Fire sprinkler malfunctions

Sewage backups

Bathtub overflows and running sinks

Storm damage
To prevent any further fungal growth within your home, we will be patching up these issues when they occur. After any water damage emergency, the mold removal technicians in Brooklyn will clean any mold on the property and prevent it from growing further. Give us a call today!
Sewage Backup Cleanup
Another water damage issue that can affect your home is sewage backups. This issue can occur whenever pressure builds up in the sewer system due to flooding from heavy rainfall.
That pressure can cause sewage water to rise up through a toilet within your home. When this occurs, make sure that you call 911 Restoration of Brooklyn so the professionals can take care of the sewage backup cleanup in no time.
Our water damage restoration staff are trained and equipped to handle these sewage backup cleanup concerns with safety and ease. It's important not to attempt any sewage cleanup company near me on your own, as it can be incredibly dangerous and cause further damage to the property. The water remediation professionals will be wearing protective hazmat suits that will allow us to work without exposing ourselves to any harmful pathogens in sewage water.
The water damage specialists will be extracting sewage water using our advanced equipment and we will be patching up any damage done to your plumbing. Whether the sewage damage is caused by a burst or frozen pipe, the technicians can handle it all with care.
Our industrial strength cleaning solutions make sure that the affected area is thoroughly disinfected without causing damage to your floors, walls, or textiles.
If your home is already amid a category three water invasion, then contact our sewage backup cleanup Brooklyn specialists with 911 Restoration of Brooklyn for immediate assistance today at (718) 215-9475!
Fire and Smoke Damage Restoration
Fires are major disasters that can leave the property in a damaged state.
It can be disheartening to see the property sustain such damage, but with 911 Restoration of Brooklyn's fire restoration brooklyn ny services, they will make sure that your home gets the Fresh Start it needs immediately!
Fire restoration cleanup of smoke, ash, and soot

Odor removal from your property

Cabinet and furniture restoration

Complete property restoration

Content services for your undamaged belongings
If your home or business has recently been through a fire and smoke exposure situation, then don't hesitate to contact our fire and smoke damage Brooklyn specialists with 911 Restoration Brooklyn today!
The emergency restoration experts also go the extra mile to take care of your emotional needs in this difficult time. It will be taken care of with the optimistic attitude of the trained technicians.
Disaster Restoration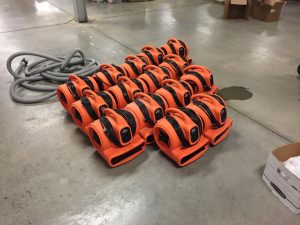 With our advanced equipment, training, quick response, and year-round availability, you can count on 911 Restoration Brooklyn any time your home is faced with roof leaks, pipe bursts, mold growth, sewage backups, flooding, fire damage, or any other form of disaster.
Water damage in Brooklyn can often be covered by insurance, and 911 Restoration will work with you to help you with your coverage. We work with insurance adjusters to provide the best coverage possible.
Disaster damage will need comprehensive solutions. The expert remediation staff is trained to take care of any:
Water damage cleanup

Fire and smoke removal

Grey and black water extraction

Mold growth removal

Flood water extraction

And more
When a water damage emergency occurs on the property, you want the best care possible. The technicians at 911 Restoration of Brooklyn have years of experience, and go the extra mile to ensure the customer comes first. Call 911 Restoration of Brooklyn today at (718) 215-9475!
Serving the communities of Borough Park, Brooklyn, Brownsville, Crown Heights, East Flatbush, Flatlands, Marine Park, Sunset Park and surrounding areas.