Water Damage Restoration & Prevention | Refrigerator | Icemaker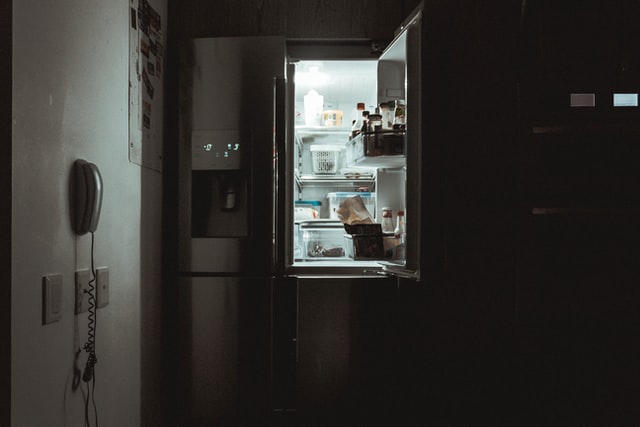 The need for water damage restoration may arise because of many reasons, with kitchen appliances being among the less common ones. While leakages from your refrigerator, deep freezer or ice maker aren't that common, they can be equally pesky – if not more – if you cannot pinpoint its source.
From water damage to mold and the risk of electric shock, kitchens flooding due to appliances usually presents several dangers to your property and health. Professional water damage restoration companies recommend that you not touch the water while the appliance is still connected.
This article will examine why your kitchen appliances, particularly refrigerators and ice makers, may start leaking and how to avoid long-term water damage or mold.
Preventing Water Damage From Refrigerator & Ice Makers
Your refrigerator or icemaker may start leaking either because there is a large ice deposit behind the cooling coils. The appliance hasn't been closed properly. Thus, the ice may melt, or the fan's storage area may be filled up. 
Most people don't even know that there is a compartment underneath the condenser that collects excess water and that it may start overflowing. As this happens, you not only risk electrocution, but you may also find that your appliance's parts will start cracking and deteriorating after time as they are left submerged in water.
The damage may seem insignificant at the start. Still, the leaky appliance may also lead to extensive water damage to the walls floor or even impede the structural integrity of your property if you don't do anything about it quickly. 
Here are some tips to follow if you are experiencing a leak from your refrigerator or ice maker. 
Tips For Refrigerator & Ice Maker Water Damage Restoration
Water leakage from an ice maker or refrigerator usually creeps up silently as the water puddles underneath and spreads out. By the time you see the damage (unless the back of the appliance is clearly visible), there is a good chance that the water has either soaked up in the wall or on the floor. 
If the floor is hardwood, there is a very good chance that the wood will have been damaged at this point. If, however, the floor is tiled, you still have some time to prevent water damage. Regardless, you should immediately turn off the refrigerator or ice maker and move it to another location. Place a container or water-absorbing tower underneath while you inspect the damage. 
Now, start soaking up the water from the floor and the walls, either with the help of an old rag or another towel. Turn on the kitchen fan and exhaust, and if possible, use a pedestal fan to target the damaged area specifically. 
If you can dry out the water-damaged area within 24 hours, you won't have to resort to mold removal, and the risk of infrastructural damage or costly repairs goes way down. 
But what if you were too late to notice the damage? In this case, you will likely have to deal with mold in your kitchen. You must contact professional water damage restoration and mold removal crews to help you recover from this damage, as mold in the kitchen can present some serious health issues. 
Does Insurance Cover Water Damage from Appliances?
Your homeowners' insurance policy may not cover leakage from the freezer, ice maker, or refrigerator in most cases unless you can prove that the damage is because of a sudden, accidental leak or malfunction. It is important to note that if the leak were because of negligence, i.e., failure to maintain your appliance correctly, it would not count as a sudden, accidental leak or malfunction. 
While refrigerators only need an electrical socket for installation, icemakers have a different installation concept. They have an icemaker valve security to a cold water pipe near your refrigerator. The pipe can supply or extract cold water to or from the refrigerator, depending on your model. 
These pipes are prone to breaking down if not maintained or changed regularly. 
On the other hand, Refrigerators have a bucket in which water from the condenser is usually collected. This water may be used up the refrigerator on its own to cool the system down, but if the fan stops working, this bucket fills up and starts spilling. 
In both these instances, your insurance will NOT cover the water damage restoration or mold removal service you may need to hire. This is why you should regularly maintain the two appliances. You can either:
Use copper tubing instead of plastic tubes for the connection. These are relatively more resilient and don't require as extensive maintenance. 

Install a BATTERY-OPERATED flood alarm that indicates when the pipe is leaking or when the bucket is full. 
To keep your property from refrigerator and ice maker water damage or mold, we recommend you keep the discussion above in mind at all times. If you ever need help with water damage restoration or mold removal in Brooklyn, 911 Restoration, and its IICRC certified experts are here to help you out! Call us today and schedule your FREE visual inspection.