Water Damage and Mold Removal East Flatbush
After water has flooded your home and has possibly caused fungus to begin growing, it is important to get the mold removal East Flatbush experts at 911 Restoration of Brooklyn into your home to provide you with a free visual mold inspection.
Mold spores only need a small amount of moisture to flourish into an infestation, and our water damage East Flatbush professionals want you to know that the water can come from anywhere, such as:
Washing machine overflow

Ruptured hoses

Flooding

Leaky shower pan

Ice machine Malfunction

Burst Pipes

Roof leaks

Sewage backups

Appliance malfunction

Water heater explosions
Our mold removal East Flatbush agents are available 24/7/365, so you can easily schedule an appointment with us to get your home quickly and thoroughly go through every area of the property to begin fungus removal.
We also will provide you with deodorization and sanitation procedures, ensuring that your home is rid of that musty smell that comes with mold and mildew. Contact our IICRC certified mold removal East Flatbush team today and we will start procedures to get your household smelling fresh and clean again within 45 minutes of receiving your call.
We Want To Keep You Safe After Mold Has Affected Your Home
It is not uncommon for homeowners in New York to go through heavy storms, so it is important that they understand how to keep safe once the rain has stopped.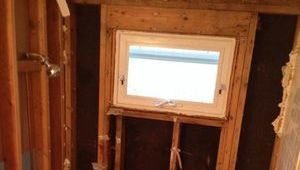 Below are some tips from our water damage East Flatbush experts on how to best handle the situation after an intense storm has passed.
If you are inside, stay inside until you are officially informed by law enforcement or the media that the storm has ended.

If you were evacuated from your home, wait to hear from officials that it is safe to return to your property.

Wait for official clearance before drinking any tap water. Some storms can be so bad that the winds end up destroying the sanitation infrastructures, so you may need to drink and use boiled water for a period of time.

Check to ensure there are no gas leaks in the home. If you do smell gas, immediately open all of the windows and leave the premises. Once you are in a safe place call the gas company for assistance.

Before entering your household you should inspect the electrical. If you notice sparking, stripped wires or a burning smell, turn off your electricity right away and call for help.
After such a powerful storm you most likely will have water damage in the household. Call our mold removal East Flatbush professionals right away and we will check for any damage to water and sewage pipes.
Our Customers Are The Most Important Part Of Any Water Damage Job
When you work with our water damage East Flatbush plumbing technicians, you can be sure that we will treat you with the care and respect you deserve.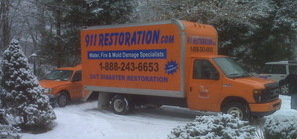 Our mold removal East Flatbush techs know that homeowners deserve the ultimate customer service from our company, and keeping your emotional wellbeing in tact is our responsibility when we are on the job.
We want you to feel comfortable asking us for help with everything, including filing your insurance claim. Our water damage East Flatbush agents will do all the work to get you the financial coverage you deserve.
Call us today and our water damage East Flatbush pros at 911 Restoration of Brooklyn will make sure you get affordable and efficient same day services.