Snow Storm Brooklyn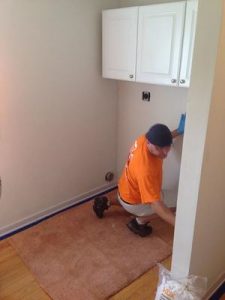 Recent snowstorms may have caused damage to your property and if your home or business space has a roof leak or internal water damage, you can count on the snowstorm Brooklyn pros with 911 Restoration of Brooklyn.
Our team is dedicated to providing you with peace of mind and affordable solutions so you can count on our snowstorm Brooklyn specialist to be there for you no matter what time or day it is. We are available 24/7/365, and make it our priority to arrive within 45 minutes of your call.
You don't have to worry about making multiple calls, because acting quickly in catastrophic situations is our priority. Our IICRC snowstorm Brooklyn pros offer a wide range of restoration services including:
Water extractions
Snow removal
Pipe burst repair
Roof damage
Mold removal
Call us as soon as you come across water damage. The longer you wait the higher the chances of mold infestation becomes. Our snowstorm Brooklyn pros offer same day service and arrive to the scene fully geared to face any situation.
For a free visual inspection, affordable and long-term repair solutions, call the snowstorm Brooklyn pros with 911 Restoration Brooklyn today!
Snowstorms and Blizzard Can Affect Your Property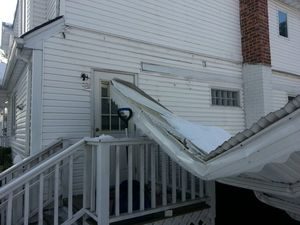 Freezing cold conditions, gusty winds and heavy rainfall can threaten the integrity of the home you have built. To avoid encountering water damage and mold growth during a blizzard or snowstorm it's vital to keep water out of your home. Our snowstorm Brooklyn pros offer simple tips for homeowners. Some of these tips include:
Seal leaks and cracks around pipes, windows and doors
Disconnect any exterior hoses
Keep thermostat temperature consistent during the day and night
Know where your water valve is in case you need to turn it off until a professional arrives
When Mother Nature strikes and you're dealing with below freezing conditions, it's possible to experience minor repair damages but it's important to take the necessary precautions to keep your family and home safe. If water enters into your home and it goes unnoticed for 24 hours, you have a high chance of acquiring mold.
Mold removal is an expensive and troubling situation to have. Spores and bacteria can easily spread to other areas in your home if it is not remediated as soon as you see it.
By visually inspecting your property once in a while, you can avoid such costly repairs during snowstorms. Keep your home protected and dry from the dangers of water damage and hazardous effects of mold and call the snowstorm Brooklyn pros at 911 Restoration Brooklyn and we will make sure you have the answers and solutions that fit your repair needs.
We Provide Our Customers With Solutions and Peace of Mind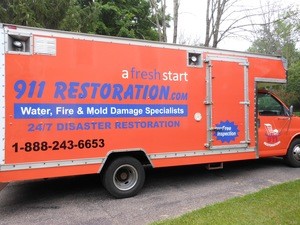 Our snowstorm Brooklyn team is always prepared. By traveling from site to site with top of the line repair equipment and tools, there is no water or mold removal situation the Brooklyn snowstorm team can't handle.
We understand how troubling and overwhelming a water damage or mold removal situation can be in the midst of a blizzard or snowstorm, but our team is here to help you through it from the start.
Our administrative team will even help you understand what exactly is covered in your insurance policy so you can properly submit your paperwork on time and not worry about chasing your insurance agent for answers.
Whatever your repair issues may be, our team is more than confident that once we are done with repairs, your home will be even better than its original condition.
You may to be able prevent a storm or blizzard but you can prevent costly damages. Call the snowstorm Brooklyn experts with 911 Restoration Brooklyn.